Hair Salons & Beauty Stylists in
mason
Mason, Michigan is a charming town located in Ingham County, known for its welcoming community and historic downtown area. Adding to its appeal, Mason offers a variety of hair salons and beauty stylists that cater to the diverse preferences and needs of its residents. From trendy salons offering the latest hair trends to experienced stylists specializing in unique cuts and styles, residents in Mason have access to professional and skilled beauty services. So whether you're looking for a fresh new look or simply wanting to pamper yourself, Mason's hair salons and beauty stylists are ready to provide top-notch service and expertise.
Facts about
mason
State: Michigan
County: Ingham
Incorporated: Yes
Timezone: EST
Population: 8.3K
Density: 1627/mi2

LocalStylist Salons & Stylists: 1
Top Restaurants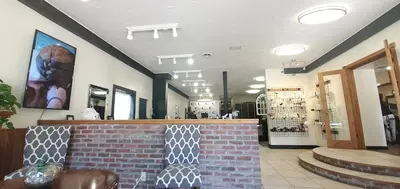 130 W Ash St
Mason, Michigan
Salon 130 in Mason, Michigan offers a combined beauty salon and spa experience. Clients at Salon 130 can enjoy a variety of services including hair stylin, coloring, waxi...