Hair Salons & Beauty Stylists in
everett
Everett, Massachusetts is a vibrant city located just three miles north of downtown Boston. With a population of approximately 46,000 residents, the city offers a diverse and friendly community. When it comes to hair salons and beauty stylists, Everett provides a range of options to cater to different tastes and needs. From modern and trendy salons to traditional barbershops, residents and visitors can easily find skilled professionals who can provide quality haircuts, styling, coloring, and various beauty treatments.
Facts about
everett
State: Massachusetts
County: Middlesex
Incorporated: Yes
Timezone: EST
Population: 48.4K
Density: 14159/mi2

LocalStylist Salons & Stylists: 1
Top Restaurants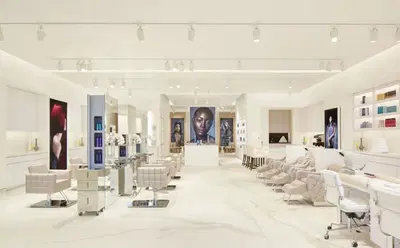 1 Broadway
Everett, Massachusetts
The Salon at Encore Boston Harbor in Everett, Massachusetts is a luxurious beauty salon offering a wide range of beauty and wellness services. Customers can relax in the ...