Hair Salons & Beauty Stylists in
harvey
Harvey, Louisiana is a small, unincorporated community located in Jefferson Parish. Known for its vibrant local culture and warm hospitality, Harvey offers a variety of amenities and services to residents and visitors alike. The community boasts a range of hair salons and beauty stylists, allowing individuals to stay on top of their grooming game with ease. Whether you're in search of a trendy haircut, professional coloring services, or a stunning makeover, Harvey's talented hairdressers and beauty experts have got you covered. So, sit back, relax, and let the skilled hands of Harvey's hair salons work their magic for a fabulous new look.
Facts about
harvey
State: Louisiana
County: Jefferson
Incorporated: No
Timezone: CST
Population: 20.9K
Density: 3230/mi2

LocalStylist Salons & Stylists: 2
Top Restaurants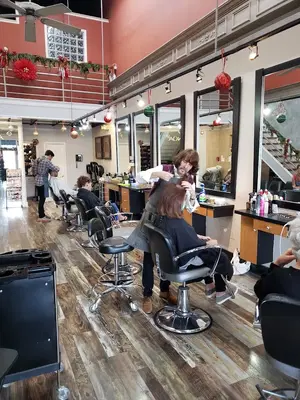 1525 Lapalco Blvd # 11
Harvey, Louisiana
Michael-Frank's Salon is an impressive beauty and hair salon located in Harvey, Louisiana. It is a one-stop destination for all beauty needs, offering a range of services...
1530 Lapalco Blvd Suite 5
Harvey, Louisiana
Florangel Beauty Salon in Harvey, Louisiana is the one-stop shop for all your beauty needs! This luxurious hair salon is complete with experienced, professional hairstyli...