Hair Salons & Beauty Stylists in
elmwood
Elmwood, Louisiana is a small suburban community located just outside of New Orleans. Known for its charm and tight-knit community, Elmwood offers a range of amenities and services to its residents and visitors. With a vibrant beauty industry, the town is home to several hair salons and skilled beauty stylists who excel in providing exceptional services to their clientele. Whether it's a trendy haircut, professional styling, or rejuvenating skincare treatments, Elmwood's hair salons cater to a wide range of beauty needs.
Facts about
elmwood
State: Louisiana
County: Jefferson
Incorporated: No
Timezone: CST
Population: 6.7K
Density: 1777/mi2

LocalStylist Salons & Stylists: 1
Top Hair Salons & Beauty Stylists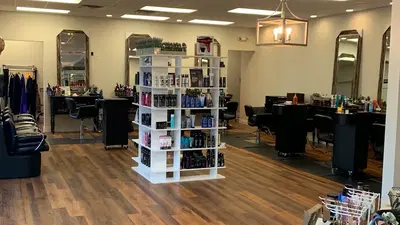 5602 Jefferson Hwy
Elmwood, Louisiana
Somer's Salon & Boutique in Elmwood, Louisiana provides a variety of services including beauty salon, boutique, and gift shop services. The salon is owned by Somer, who h...