Hair Salons & Beauty Stylists in
dyer
Dyer, Indiana is a small town located in Lake County. Known for its charming community, Dyer offers a variety of amenities and services to its residents and visitors, including top-notch hair salons and skilled beauty stylists. With a range of options available, people in Dyer can easily find a salon that suits their unique needs. Whether it's a simple haircut or a complete makeover, the hair salons in Dyer have a reputation for providing exceptional and personalized services. They are staffed with experienced stylists who stay updated with the latest trends and techniques. Dyer's hair salons ensure that customers receive excellent care and leave feeling satisfied with their new look.
Facts about
dyer
State: Indiana
County: Lake
Incorporated: Yes
Timezone: CST
Population: 16.4K
Density: 2657/mi2

LocalStylist Salons & Stylists: 1
Top Restaurants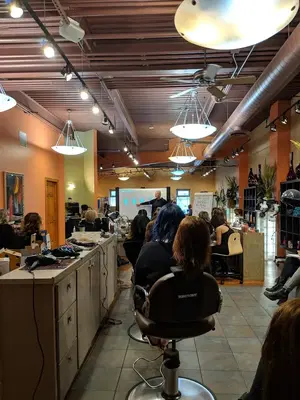 14785 101st Ave Ste 1B
Dyer, Indiana
Color Room Salon & Day Spa is a luxurious hair salon and day spa that can provide its customers with a range of beauty services. Customers will be able to receive service...