Hair Salons & Beauty Stylists in
riviera beach
Riviera Beach, located in Palm Beach County, Florida, is a vibrant coastal city known for its beautiful beaches and lively atmosphere. With its diverse population and scenic waterfront, it offers an array of opportunities for residents and visitors alike. One notable aspect of Riviera Beach is its thriving hair salon industry, which is home to numerous talented beauty stylists. From trendy haircuts to luxurious spa treatments, the salons in Riviera Beach deliver top-notch services to cater to every individual's beauty needs.
Facts about
riviera beach
State: Florida
County: Palm Beach
Incorporated: Yes
Timezone: EST
Population: 37.3K
Density: 4507/mi2

LocalStylist Salons & Stylists: 2
Top Restaurants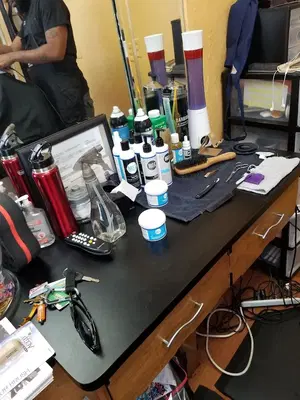 1630 Broadway
Riviera Beach, Florida
Yasmine Unisex Salon is a beauty salon located in Riviera Beach, Florida. This salon offers many services to enhance the appearance of their clients, including haircuts, ...
1285 Blue Heron Blvd
Riviera Beach, Florida
Ellys's House Of Color is a beauty and hair salon located in Riviera Beach, Florida. In addition to providing services such as hair styling and coloring, they also offer ...