Hair Salons & Beauty Stylists in
oviedo
Oviedo, Florida is a vibrant and charming city located in Seminole County, just northeast of Orlando. Known for its friendly community and serene surroundings, Oviedo offers a range of amenities, including excellent hair salons and talented beauty stylists. Whether you're looking for a trendy haircut, a stunning makeover, or a relaxing spa treatment, Oviedo's hair salons cater to all your beauty needs. With highly skilled professionals and stylish salons, you can trust that you'll receive top-notch service and leave feeling pampered and fabulous.
Facts about
oviedo
State: Florida
County: Seminole
Incorporated: Yes
Timezone: EST
Population: 39.4K
Density: 2536/mi2

LocalStylist Salons & Stylists: 1
Top Restaurants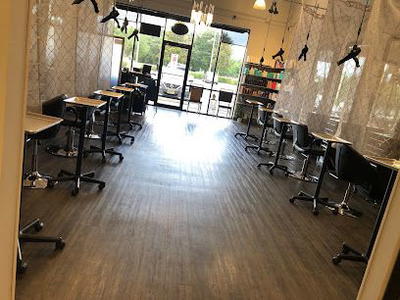 3635 Aloma Ave #1025
Oviedo, Florida
The Look Salon & Spa in Oviedo, Florida is an all-in-one beauty destination that provides luxurious salon services for head-to-toe pampering. The captivating salon offers...