Hair Salons & Beauty Stylists in
windsor
Located in Hartford County, Connecticut, Windsor is a charming town with a vibrant community. One of the highlights of Windsor is its thriving hair salon and beauty stylist scene. A wide variety of salons can be found throughout the town, offering professional services such as haircuts, styling, coloring, and more. With a reputation for excellence, these establishments provide an array of options to cater to different hair types and styles. Whether residents are looking for a quick trim or a complete transformation, Windsor's hair salons and beauty stylists are known for their expertise and commitment to customer satisfaction.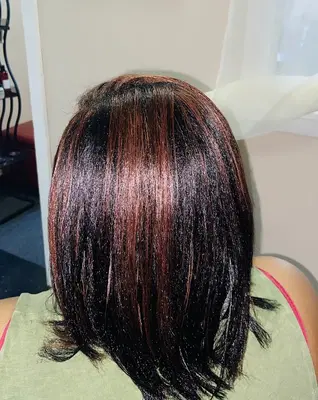 43 Poquonock Ave A
Windsor, Connecticut
Anointed Hands of Glory Beauty in Windsor, Connecticut is an all-in-one beauty salon, hair salon, and wig shop. This is the place to go to find stylish, quality wigs in e...