Hair Salons & Beauty Stylists in
manchester
Manchester, Connecticut is a vibrant town located in Hartford County. With its rich history and lively community, Manchester offers a wide range of amenities and attractions. When it comes to hair salons and beauty stylists, the town boasts a diverse selection of establishments that cater to various beauty needs. From trendy salons specializing in haircuts, coloring, and styling to luxurious spas offering pampering treatments, residents and visitors alike can find the perfect place to indulge in self-care and enhance their natural beauty. Whether you're looking for a quick trim or a complete makeover, Manchester has skilled professionals ready to provide top-notch salon services.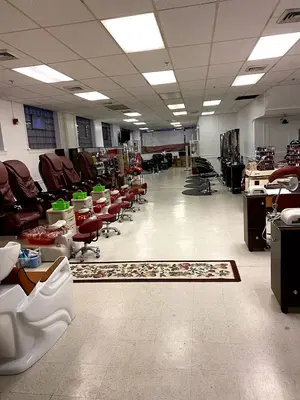 806 Main St
Manchester, Connecticut
Glamour Trend Salon and Spa, located in Manchester, Connecticut, is an award winning beauty salon that offers a selection of services to meet the individual needs of each...