Hair Salons & Beauty Stylists in
clifton
Clifton, Colorado is a small community located on the western slope of the Rocky Mountains. With a population of around 20,000 people, it's known for its scenic beauty and friendly atmosphere. When it comes to hair salons and beauty stylists, Clifton offers a range of talented professionals who provide top-notch services. Whether you're looking for a quick trim, a trendy haircut, or a complete makeover, Clifton's hair salons and beauty stylists are skilled in delivering the latest styles and trends to cater to your needs.
Facts about
clifton
State: Colorado
County: Mesa
Incorporated: No
Timezone: MST
Population: 20.1K
Density: 3362/mi2

LocalStylist Salons & Stylists: 1
Top Restaurants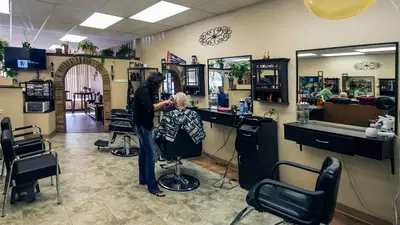 569 32 Rd # 13A
Clifton, Colorado
Berkley's Upper Cuts in Clifton, Colorado is a hair salon that offers a variety of services such as haircuts, coloring, styling, and facial waxing. They specialize in up-...