Hair Salons & Beauty Stylists in
boulder
Boulder, Colorado, known as the "Gateway to the Rocky Mountains," attracts visitors with its stunning natural beauty and vibrant lifestyle. This thriving city offers a diverse range of activities and amenities, including a bustling hair salon and beauty industry. With an abundance of talented stylists, Boulder's hair salons are renowned for their creativity and expertise in providing exceptional hair services, ensuring clients leave feeling confident and stylish. Whether you're seeking a trendy haircut, a bold color transformation, or a pampering spa treatment, Boulder's hair salons offer a wide array of options to cater to every individual's unique style and beauty needs.
Facts about
boulder
State: Colorado
County: Boulder
Incorporated: Yes
Timezone: MST
Population: 118.1K
Density: 3913/mi2

LocalStylist Salons & Stylists: 1
Top Restaurants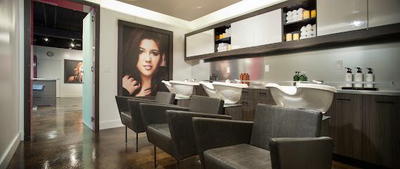 3060 Pearl Pkwy #108
Boulder, Colorado
Studio Be Salon in Boulder, Colorado is a bustling beauty salon and hair salon which offers a unique and modern styling experience to each client. The salon specializes i...