Hair Salons & Beauty Stylists in
littlerock
Littlerock, California, is a small rural town located in the Antelope Valley of Los Angeles County. Known for its scenic landscapes and peaceful atmosphere, Littlerock offers a quaint community where residents can enjoy a slower pace of life. When it comes to beauty and grooming services, Littlerock boasts a few hair salons and beauty stylists that cater to the needs of its residents. Whether you're looking for a trendy haircut, a fresh hairstyle, or a rejuvenating beauty treatment, you'll find some options within the town.
Facts about
littlerock
State: California
County: Los Angeles
Incorporated: No
Timezone: PST
Population: 1.1K
Density: 622/mi2

LocalStylist Salons & Stylists: 1
Top Hair Salons & Beauty Stylists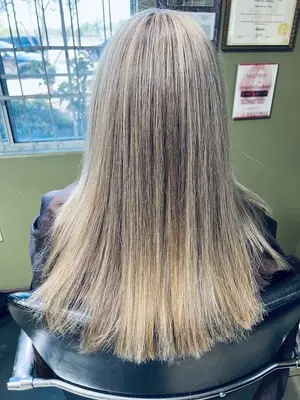 35227 82nd St E
Littlerock, California
The Essentials Salon in Littlerock, California is a beauty salon providing services such as haircuts, hair styling, waxing, and facial treatments. They believe in using o...