Hair Salons & Beauty Stylists in
hazel green
Hazel Green is a small town located in Madison County, Alabama. Known for its picturesque landscapes and friendly community, Hazel Green is also home to a number of hair salons and beauty stylists. These establishments offer a range of services, including haircuts, hairstyling, coloring, and beauty treatments, ensuring that residents and visitors alike have access to top-notch salon services. Whether you're looking for a new hairstyle or simply wish to pamper yourself, Hazel Green's hair salons and beauty stylists are ready to cater to your needs.
Facts about
hazel green
State: Alabama
County: Madison
Incorporated: No
Timezone: CST
Population: 3.8K
Density: 381/mi2

LocalStylist Salons & Stylists: 1
Top Restaurants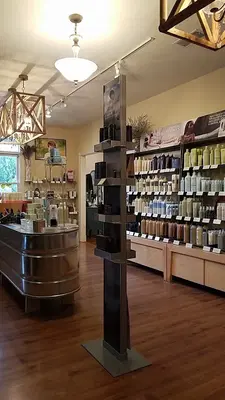 12711 US-231
Hazel Green, Alabama
Gentle Touch Salon in Hazel Green, Alabama is a full-service beauty salon, boutique and hair salon, offering a wide variety of services to pamper their customers. From ha...